In times of change, learners will inherit the earth, while the learned find themselves beautifully equipped to deal with a world that no longer exists. – Eric Hoffer
Markets
It is true that markets are at their most expensive levels in history now, but this doesn't seem to be stopping the general public's interest in investing – quite the opposite. As if often the case, gains create excitement, and excitement creates gains, in a reflexive relationship. While this is the case for many of the most expensive growth stocks today, there is a relatively under-followed set of profitable, cashflowing, and well-managed companies available at far more reasonable valuations, with far more reasonable growth expectations. For example, in January we took a large profit on a company trading at 264x cashflow, implying a foolhardy future growth rate of 33% per year for 10 years – I wish the unknown buyer of our stock good luck with meeting that estimate, they will need it. Over the past several months we've been slowly exiting our remaining high-flier positions and allocating capital to more dependable companies. Like marriage, one of the keys to investing success is low expectations.
Looking forward, I continue to see evidence of rising inflationary expectations among investors, with ample real-world catalysts forming in agriculture and logistics. Agricultural commodities continue to rise in price, amplifying through the food chain, and shipping bottlenecks are piling up along the west coast ports of Canada and USA, adding materially to transportation costs. Our companies are poised to profit from inflationary outcomes.
As the world around us changes in some unfamiliar ways, we take the time to observe our new surroundings, and adapt quickly to take the emerging high ground.
Financial Planning
Hear ye hear ye! RSP season is upon us, so please make your RSP contributions within the first 60 days of the year to apply against 2020 income. For anyone concerned that the capital gains inclusion rate may rise in the future, perhaps contributing appreciated stock to a registered account is a good tax-saving idea. Please be in touch with your RSP questions – our team has the answers.
New Videos
Model Portfolio Highlights
For Model Portfolio Performance information please visit here (updated quarterly).
Growth Portfolio
In January we purchased shares of Primo Water. Primo Water provides home and office bottled water delivery and filtration services in North America and Europe (over 900mm gallons delivered annually). Previously known as Cott, the company has divested its legacy juice and soft drinks business over the last five years to focus on water. Water is increasingly being viewed as a strategic resource attracting a valuation premium, particularly in the context of climate change and government protection initiatives. Recurring revenues, profit margins and cashflows are growing substantially. The share price is edging higher towards the top of a five years long trading range, looking very ready to break out higher in my opinion. Long term momentum is turning positive.
American Growth Portfolio
In January we bought a new stake in Proofpoint. Proofpoint is a global company providing various cyber-security services to medium and large businesses, focusing on email security and data-loss prevention. The company has been growing quickly through organic growth and acquisitions. Over 95% of revenue is recurring, with strong free cash flows. The share price recently broke out higher after being range-bound for three years. This looks like the start of a new uptrend for the stock.
Income Portfolio
We made no changes to the Income Portfolio in January. Our utility stocks and high yield bonds continue to make new all-time highs.
Small Cap Value Portfolio
In January we bought shares of RBC Bearings. RBC Bearings is an international manufacturer of precision parts for aerospace and industrial sectors. Their products (bearings, cams, machine parts) are highly technical, specialized, and in some cases regulated, which makes the company a quasi-monopoly in some categories. As you know I am always looking to own monopolies! The company has a long history of profitable growth, generating substantial free cash flow and high return on equity. The shares are quietly making new all-time highs now after a long period of trading sideways. I think there is more growth to come as the share price catches up with outstanding company profitability.
Across all portfolios I look for mispriced opportunities, considering only those with a significant margin of safety and minimal risk of permanent capital loss. After identifying such opportunities, patience is the most important factor in realizing our expected long term return.
The Reading List
Last month's most popular articles:
If you have any questions about your portfolio, financial planning or investments please be in touch. Click to book a meeting: https://calendly.com/bwk-wapw
Thank you.
Yours,
Ben
Ben W. Kizemchuk
Portfolio Manager & Investment Advisor
Wellington-Altus Private Wealth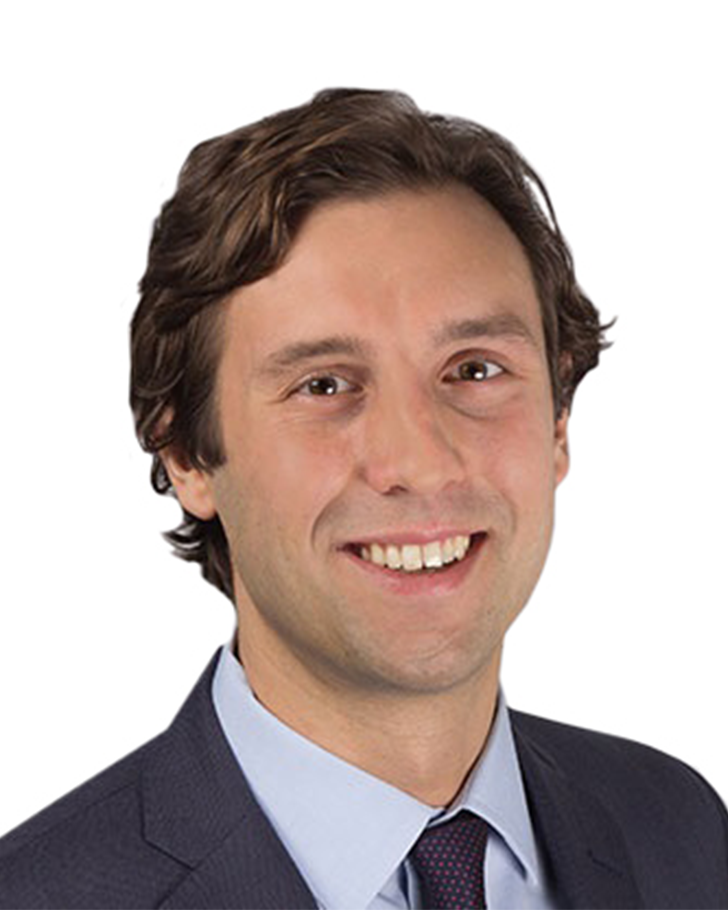 Office: 416.369.3024
Email: [email protected]
Book a meeting
Ben Kizemchuk offers full service wealth management for high net worth Canadians including families, business owners, and successful professionals. Ben and his team provide investment advice, financial planning, tax minimization strategies, and retirement planning.