Clients sometime ask about the S&P 500 and whether or not they are or should be invested in it.  The S&P 500 is an index of the largest 500 companies in the Unites States stock market, the largest market in the world.  Together, S&P 500 companies hold $7.1 trillion in assets and account for close to 80% of available market capitalization.  (Visual Capitalist, https://www.visualcapitalist.com/complete-breakdown-of-sp-500-companies/)
A large benefit of owning assets in the US stock market is the diversification in sectors you can't access in Canada:  think technology, health care, and consumer discretionary for example.
Here is a great visual which shows both the sectors and the makeup of each sector in the index.  In your portfolio, you may hold the entire S&P 500 directly via an ETF which tracks the index, you may hold sector ETFs (technology or health care), and/or you may even hold some of the individual names within these sectors.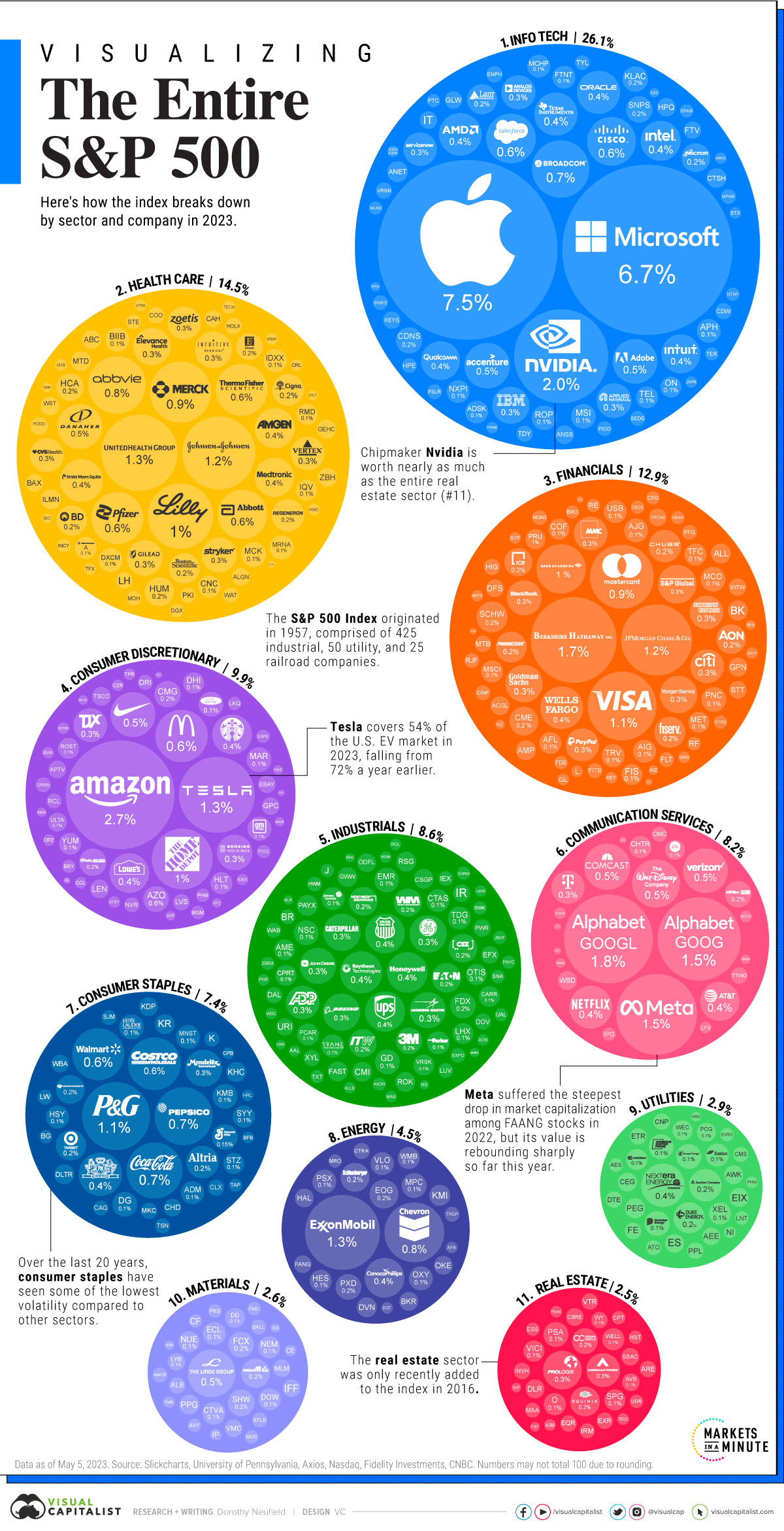 (Visual Capitalist, https://www.visualcapitalist.com/complete-breakdown-of-sp-500-companies/)