Welcome to this month's Invest Wisely.
This issue we focus on some ideas on how to deal with the disruption to our lives caused by the ongoing pandemic. One such way is to become what Nassim Nicholas Taleb calls Antifragile.
This means getting a grasp of the present, mapping out potential outcomes for the future and deriving a plan that can help provide some comfort during these uncertain times and preventing irrational behavior. The goal is that your financial wellbeing will not only become more resilient but ultimately come out of it stronger than before.
Finally, we also share some of the more interesting articles of the month, including some updates on the economy including the energy and housing markets, some risks ahead as we head into fall, and some fun and motivating stories/videos.
As we reach the later stages of summer, enjoy the holidays, unplug to recharge and remember to be smart, stay safe, and invest wisely.
Playing the Long-Game
Three steps to improving your financial well-being during these uncertain times
It has now been five months since the COVID-19 pandemic forced us all into lockdown, and the effects are starting to show. Relationships are being tested with family members being in close quarters; household finances are being challenged due to the loss of jobs or reduced income; and nerves are being frayed as people worry about the health of their loved ones and the future.
Making matters worse is that just when we appear to be turning a corner with the economic restart, infection rates have begun rising again. That has left many wondering if their lives will ever return to where they were prior to the virus. Meanwhile, many companies are telling their employees to not expect to return to work until next year at the earliest and we are being warned that mask-wearing and physical distancing could be the norm for several years, even with a vaccine.
Essentially our lives have been severely disrupted, and during such times it really helps to become what the economist Nassim Nicholas Taleb calls antifragile.
"Some things benefit from shocks; they thrive and grow when exposed to volatility, randomness, disorder, and stressors and love adventure, risk, and uncertainty. Yet, in spite of the ubiquity of the phenomenon, there is no word for the exact opposite of fragile. Let us call it antifragile," Taleb wrote in his book Antifragile: Things That Gain From Disorder. " Antifragility is beyond resilience or robustness. The resilient resists shocks and stays the same; the antifragile gets better."
In other words, you have to decide to not only keep moving forward past the chaos and the obstacles but also to use them as a way to evolve and come out stronger than before.
While the concept of antifragility can be applied in all areas of life, it can be particularly useful when it comes to financial security. Here are three ideas that we think are great first steps toward making your financial lives antifragile in the midst of the pandemic.
Get a financial plan
A recently released report by Edward Jones and Age Wave shows that only 39 per cent of adults are confident in their ability to retire, which is down from 54 per cent prior to the pandemic. Nearly three-quarters of those who plan to retire have no idea what their healthcare and long-term costs will be. This is concerning as "three-quarters of Canadians over age 65 have one or more chronic conditions, such as heart disease, stroke, cancer, pulmonary disease, diabetes, arthritis, or Alzheimer's disease or other dementias."
All of this worry can be avoided by undertaking a thorough review of one's overall situation via a financial plan which will map everything out including the potential risks. Then stress test the plan to see how it will impact your overall lifestyle under different scenarios. This will be incredibly helpful in the event there happens to be major change in one's life including the death in the family, an illness causing disability, a divorce, or the loss of a job.
Review your will and estate
A proper financial plan will also flush out actionable steps such as ensuring your goals and objectives are properly reflected in your will. This couldn't come at a more important time as we find it shocking that only 49 per cent of Canadians have a will in place, according to a 2018 the Angus Reid Institute poll.
There are also a number of different tax and insurance strategies that can be extremely helpful in helping you achieve your financial goals that can also be identified and explored coming out of the planning process.
Build out your team of trusted advisors
Finally, build out your trusted team of advisors as they will be a great resource when it comes to helping you navigate life's challenges including this current one. Start by listing them out including those advising on your legal, accounting, tax and estate, and investments and then introduce them to each other so they not only all know who is on your team but can all start working together.
Getting organized, identifying areas of risk, and building a team of experts will provide tremendous comfort in dealing with life's black swans and unexpected events.
Don't let anxiety get to you by focusing on the present and preparing for the future – by Martin Pelletier
"It is easier to protect your feet with slippers than to carpet the whole of the earth."
One of the benefits of going on vacation is unplugging from today's highly connected world and reflecting on how outside influences affect one's emotions and actions. During my time off I came across a great quote from Lao Tzu, an ancient Chinese philosopher and writer that I found particularly appropriate for this time of uncertainty.
"If you are depressed you are living in the past, if you are anxious you are living in the future, if you are at peace, you are living in the present," Lao Tzu wrote.
The problem right now is that anxiety rules: we're all wondering what the future holds in the face of COVID-19 and the economic lockdown that has come with it. In the investment world, some are offering the illusion of certainty with confident predictions of what's coming next, an approach that has more to do with relieving anxiety and winning over clients than with any true insight.
It's a problem that is even more apparent in our rapidly growing digital media world, where the truth can be even harder to come by. Political spin, corporate agendas and even deliberately misleading material on social media all serve to muddy waters that are complicated enough, given that our understanding of the virus itself is constantly evolving.
Then there are is the uncertainty over the financial implications for both households and governments. While there is a good probability that tax hikes are on the horizon given the dire state of budgets at the municipal, provincial and federal levels, it is impossible predict with a high level of certainty what those hikes will look like nor when they will be implemented.
While Finance Minister Bill Morneau has indicated that using new taxes to pay for the record-setting deficit pose too much of a risk given the precarious state of the economy, the NDP has been aggressively pushing for a wealth tax that would place the burden solely on the wealthy.
It is not clear how this will play out, and no expert or investment industry insider has special insight, no matter what they try to tell you. Trying to implement strategies based on speculation is not only foolish but reckless and can cause irreparable financial harm if you get it wrong.
That doesn't mean investors should avoid trying to proactively prepare, something that can be done by assigning probabilities to a range of scenarios and then researching strategies to respond to each possible outcome. A great starting point is to create a financial plan that maps out your exposure to various shocks, such as an income tax hike, capital gains inclusion changes or a wealth tax.
Essentially you are scenario modeling so that no matter what happens you have your next moves mapped out and are ready to react.
Having a plan that takes different outcomes into account is the only way one can truly reduce the anxiety that comes with future uncertainty. And once you have completed such a plan, leave it alone and settle down to enjoy the present.
Finance and Investing Articles of the Month
Don't let overconfidence bias impact your portfolio
"People mistakenly assume that their thinking is done by their head; it is actually done by the heart which first dictates the conclusion, then commands the head to provide the reasoning that will defend it." — Anthony de Mello
The federal government's recent shocking financial update really got us thinking about how we collectively act no different than we do as individuals in believing how much better we are than others.
Read Here
You don't need alpha
"Just because Usain Bolt can eat chicken nuggets and then win a gold medal, it doesn't mean that you can."
If you had beaten the market by 5% a year from 1960-1980, you would have made  less money than if you had underperformed the market by 5% a year from 1980-2000.
Read Here
BEHAVIORAL FINANCE
While 54 per cent of adults planning to retire felt confident in their ability to do so before the pandemic, just 39 per cent feel that way now, according to the survey.
Read Here
Nearly half (47 per cent) of Canadians are concerned about their own physical well being, and 58 percent are concerned about the health of their family.
Read Here
REAL ESTATE
Home Capital sees sharp drop in mortgage deferrals as economy reopens
Read Here
Canadian Real Estate Prices Grew Over 29x The Rate Of US Home Prices
Read Here
Across the United States, more than 40% of renter households are at risk of eviction
Read Here
CANADIAN ECONOMY
A good Canada Emergency Wage Subsidy ("CEWS") worksheet updated for Bill C-20 
Read Here
Canada's coronavirus response has not been as great as we like to think
Read Here
Canada's tax regime is overdue for a reset — and now it might actually happen
Read Here
OIL & GAS

Oilpatch is living in limbo with oil at $40 US per barrel
Read Here
Controversial Theory Proven Valid as 'Bubble-Point Death' Rages across Midland Basin Despite Three Years of Industry Denial
Read Here
Global oil demand is shrinking and Canada is being squeezed out even before the Great Oil End-Game nears
Read Here 
Positive, Fun, Innovative & Changing the World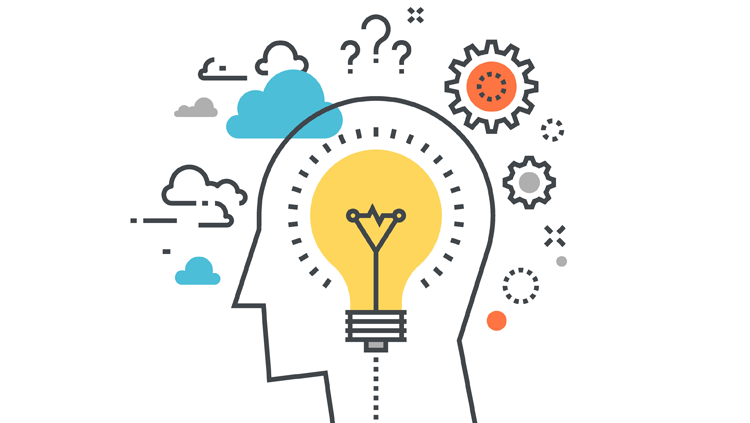 Dealing with pandemic stress & anxiety

Quarantined could be too much togetherness. This situation may definitely catch us having moments where we feel our heart is racing up, unable to sleep, irritated, overthinking and even tired early in the morning.
Let's dig a little deeper and understand what's really happening to our bodies.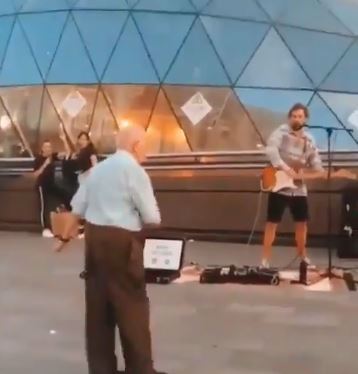 Dancing to life's music
Want to live a happy life, take time to listen to the music around you and when you feel up to it, dance to it.
Watch Here
Never underestimate the power of Phil
Phil Collins' 'In the Air Tonight' Is a Sales Hit Again After 39 Years, Thanks to Twins' Reaction Video
Watch Here
Lets go camping
With most vacation options wiped out by COVID-19 precautions, the idea of owning or renting a recreational vehicle your family can travel, eat and sleep in, has fresh appeal. Here's what you need to know before you buy or rent an RV.
Read Here
A glimse into the future of work from home computing
This Augmented Reality mockup reveals more than just a possible Apple product, it's showing that in the future, every surface is a potential interface. Why carry an actual laptop when a virtual one would perform all the same tasks over 5G utilizing edge computing.
Watch Here
Strong compliance is the cornerstone of a well run wealth management firm. Having Graham and his team as partners has been a huge value add to our practice.
Read Here