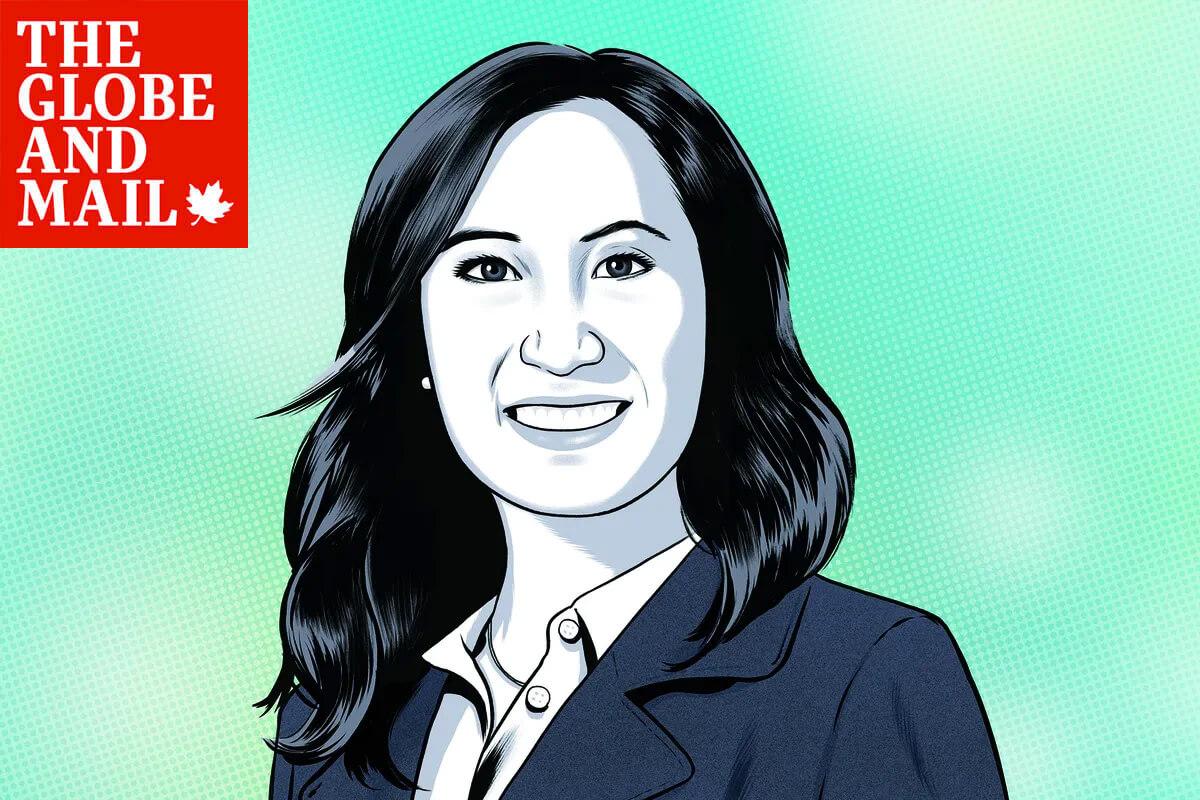 In light of the volatile markets, The Globe and Mail asked our very own, Maili Wong, to share her views on the markets, our current take on the banking crisis, and how we invest for our clients.
It's not always easy in the eye of the storm, but in this article, we share our investment philosophy, and how we are encouraging investors not to panic sell amidst the latest bout of market volatility and instead look for opportunities "Let the dust settle a bit, and then be willing to buy good quality assets on sale." My advice for new investors?
Learn to embrace volatility. Markets reward long-term investors; let the markets work for you.
Read the whole article here. Here's a quick preview of what Maili had to say: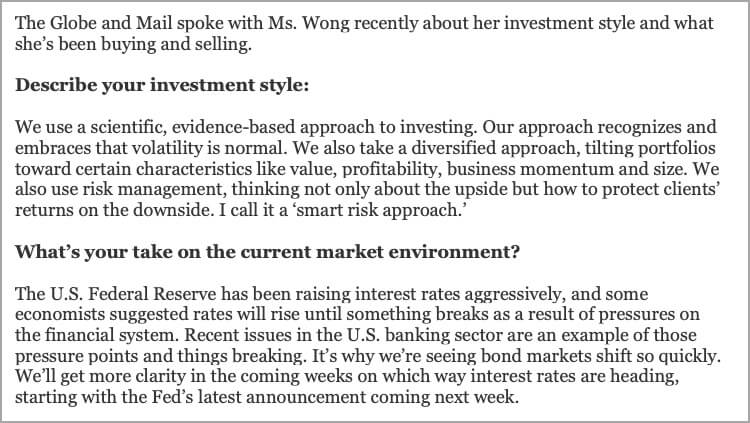 If you have any questions about how this relates to you or your investment portfolio and financial plan, please give us a call at 778 655 2410 or email us at [email protected]
Sincerely,
Maili Wong, CFA, CFP, FEA
Senior Portfolio Manager & Senior Wealth Advisor
Wellington-Altus Private Wealth Inc.
Board Director
Wellington-Altus Financial Inc.