Maili's Wealth Matters Moments
Avoiding Financial Fraud and Scams to Protect Your Wealth
VIDEO and article – April 2021
Click above to watch the 14 minute video.
---
Hello and thank you for joining me for this month's update. While I often give my investment perspective on the global markets, today I wanted to share with you some important financial tips to help protect you and your wealth from fraud and scams.
Amidst tax season and the global pandemic, Canadians have been seeing an uptick in the number of financial fraud scams targeting seniors and people with wealth.
In order to help protect you and your loved ones, today we will share some tips to help you prevent falling victim to these scams, and maintain deeply-rooted strength and financial safety.
As your trusted strategic advisors here at The Wong Group, we will highlight some Red Flags, things to watch out for, to help you become aware of and recognize the signs that something is amiss.
---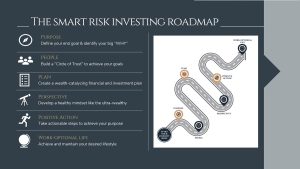 The Smart Risk Investing Roadmap
Today's topic of Avoiding Financial Fraud and Scams is top of mind, as it relates to 3 of the 5P's in our Smart Risk Investing Roadmap:
– People (Building a Circle of Trust around you to help you recognize and avoid these scams)
– Plan (Having a solid financial plan can help us recognize out of character or un-expected requests for money that may not fit your plan, and help you avoid these traps and scam requests for money).
– Perspective (first step is awareness that these types of scams are out there, and some are so sophisticated, they may surprise you) so having this awareness can help you shift your Perspective to a stronger mindset around your money and wealth.
Today I will simply highlight and summarize some common scams that are circulating, to help protect you with awareness and trusted Thought Leadership during these uncertain times.
---
Avoiding Financial Fraud Tips 101
First of all, there are terrific resources on how to avoid the most common financial scams on the CRA website at the Canadian Anti-Fraud Center (www.antifraudcentre.ca).
You work hard for your money. You want to spend it on things that matter to you—whether it's your retirement, your grandkids' education, or a local charity.
Fraudsters are real. They are out there every day looking for victims. They will target you online, over the phone, by mail or in person.
You're a target. Thousands of Canadians lose millions of dollars to fraudsters every year. The impact of fraud on families and businesses can be devastating.
Learn to fight fraud. Today I'll highlight a few of the most common scams currently targeting Canadians. It is filled with tips and tricks on how to protect yourself and what to do if you get scammed.
Report it! Anyone can be targeted, from teenagers, to grandparents, to senior corporate officers. The best thing you can do is to report the fraud, whatever the amount, to the appropriate authorities. Don't be embarrassed as it will help others from falling for it.
Knowledge is your power. Protect yourself by seeking out more information. You can also consult numerous trusted websites for more information.
The Canadian Anti-Fraud Centre, managed by the RCMP, the Competition Bureau and the local Police department, have plenty of information on fraud.
---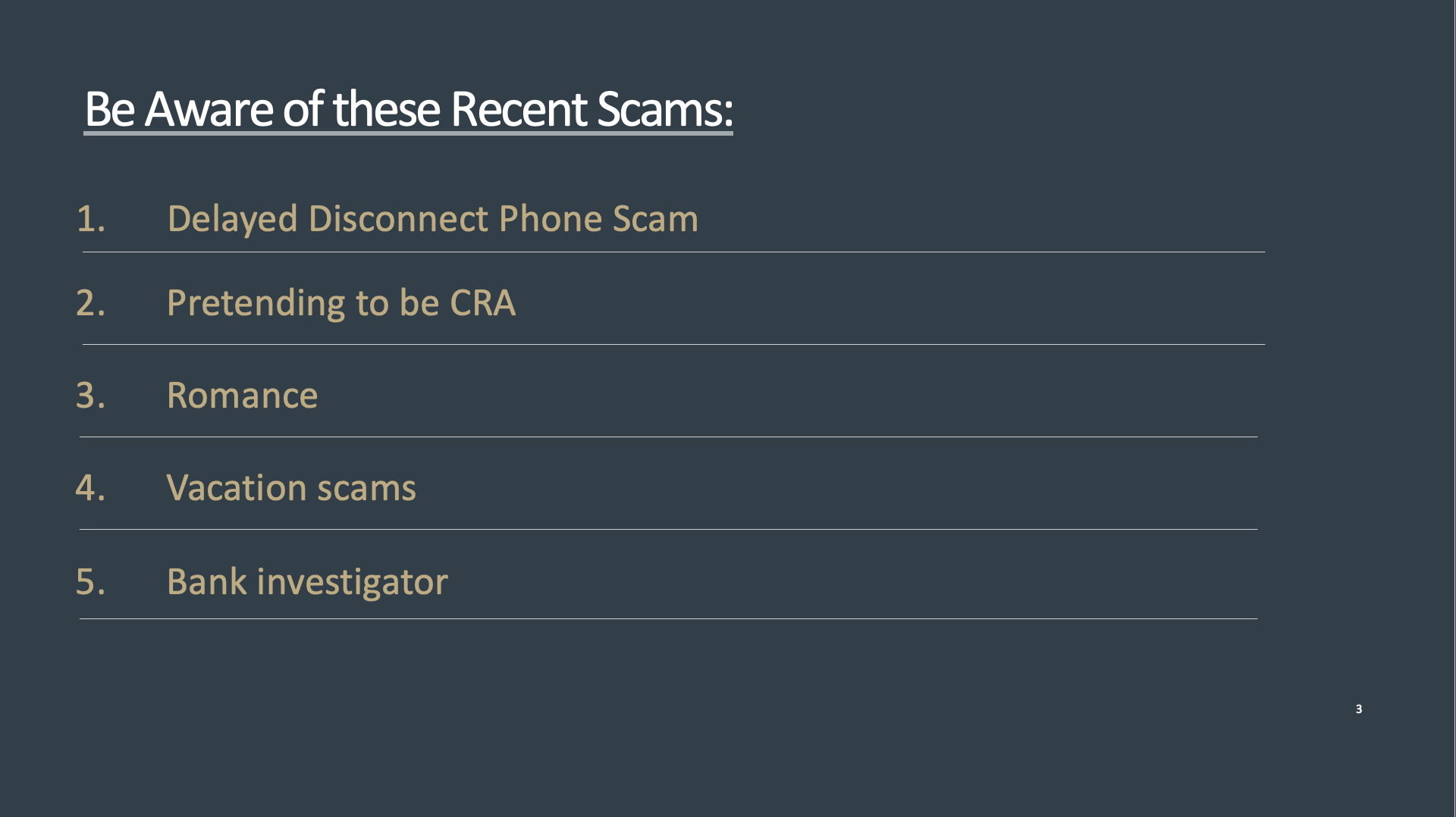 Step 1 – Recognizing a Scam
Many scams and frauds attempt to imitate the Canada Revenue Agency (CRA) or government services to gain access to your personal and financial information.
Be vigilant if you receive, either by telephone, mail, text message or email, a fraudulent communication that claims to be from the Canada Revenue Agency (CRA) requesting personal information such as a social insurance number, credit card number, bank account number, or passport number.
These scams may insist that this personal information is needed so that you can receive a refund or a benefit payment. Cases of fraudulent communication could also involve threatening or coercive language to scare individuals into paying fictitious debt to the CRA. Other communications urge taxpayers to visit a fake CRA website where you are then asked to verify your identity by entering personal information. These are scams and you should never respond to these fraudulent communications or click on any of the links provided.
Let me share with you a few stories and real examples of actual fraud attempts:
1. Delayed Disconnect Phone Scam
This is one of the most recent and scary phone scams, that we have seen take place here in Metro Vancouver.
It starts with you receiving a phone call from someone claiming to be from your bank's fraud department informing you that there have been suspicious charges on your credit card, or possibly that someone has applied for credit in your name. They don't ask you for any information but instead ask you to contact the fraud department by calling the number on the back of your credit or bank card.
One Vancouver victim recently received such a call. In a panic, she hung up, got her credit card out and called the number on the back of credit card. She says she was put through to someone in the fraud department.
She said, "he proceeded to ask a whole bunch of questions to confirm who I was. Email address, credit card number, birth date, full name".
She even verified the security code on the back of her credit card.
However, she wasn't talking with her bank at all. The scammers hadn't hung up and were still on the line.
Here is how it works. Even though you hang up, on landline phones the caller can remain on the line. It could be seconds, though in this case, this Vancouverite says it was longer than that.
Typically, the scammers will work in teams. When you pick up the phone again, they will play a recorded dial tone, then "answer the call" after you dial – and even pretend to transfer you to someone else.
In less than 24 hours, this Vancouverite says the culprits rang up $23,000 in charges on her credit card.
Police say phone scammers defrauded seniors out of $3.1 million so far this year.
Another red flag: Financial institutions are never going to request you transfer money to an external account for security reasons.
The Vancouver Police Department advises those who encounter similar suspicious calls on their landlines to hang up, then call their bank or police using a cell phone.
An alternative, he said, would be to call a friend or family member you trust first, or call us here at The Wong Group, and then make the call to your bank or 911, when you can be 100 per cent sure the original caller is disconnected.
2. Pretending to be CRA:
Another example is the scammer claims to be an employee of either the Canada Revenue Agency or Service Canada. They state that you:

– have a compromised SIN number
– have an outstanding case against you
– owe back taxes
– have unpaid balances
– committed a financial crime
They may threaten that if you do not speak to them immediately, you'll be arrested, fined or even deported.
The scammers may request payment via money service businesses, pre‐paid cards/gift cards (iTunes, Google Play or Steam cards) or Bitcoin.
3. Romance:
Throughout the COVID-19 pandemic, the CAFC has seen an increase in online scams that target individuals in isolation due to the lock downs and travel restrictions. This includes fraudsters targeting people looking for companionship or love through dating sites and social media.
With quarantine isolation and loneliness on the rise, Canadians should be on the lookout for romance scams. In 2020 alone, Canadians lost more than $18.5 million to this scam.
4. Vacation scams:
Scammers use an automated call to share that you've won a free or discounted vacation. They use well-known company names, including WestJet, Air Canada, Transat, and others. If you try to claim the vacation, the scammers ask for the following to book the trip:

– Your personal information
– A deposit as a guarantee
You either receive a trip of low quality at a higher price or no trip at all.
5. Bank investigator:
A scammer calls you to ask for your help to catch a bank employee who has been stealing money. To help, you need to go to your bank and make a cash withdrawal from your account.
The scammer tells you not to let the bank teller know what you're doing because the teller might be involved.
After the withdrawal, the scammer meets you in a nearby parking lot, where you turn over the cash.
---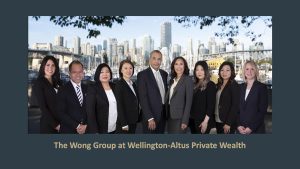 How to protect yourself from identity theft
Don't be afraid to say No. Don't be intimidated by high-pressure sales tactics.
If a telemarketer tries to get you to buy something or to send them money right away:

– Request the information in writing
– Hang up
– Watch out for urgent pleas that play on your emotions.
– Caller ID is a useful feature, but criminals can alter the information it displays. Never use only the displayed information to confirm the identity of the caller, whether it be an individual, a company or a government entity
– Be suspicious if an individual ever asks you to pay taxes or other fees via an email, a call or text message
– Keep your access codes, user ID, passwords and PINs secret
– Keep your address current with all government departments and agencies
– Before supporting any charity, use the CRA website to find out if the charity is registered. You should also obtain information on the way it does business
– Be careful before you click on links in any email you receive. Some criminals may be using a technique known as phishing to steal your personal information when you click on the link
– Protect your Social Insurance Number. Do not use it as a piece of ID. Never reveal it to anyone unless you are certain the person asking for it is legally entitled to that information
– Pay attention to your billing cycle and ask about any missing account statements or suspicious transactions
– Shred unwanted documents or store them in a secure place. Make sure that documents with your name and SIN are secure
– Immediately report lost or stolen credit or debit cards
– Carry only the ID you need
– Do not write down any passwords or carry them with you
– Ask a trusted neighbor to pick up your mail when you are away or ask the post office to place a hold on delivery.
---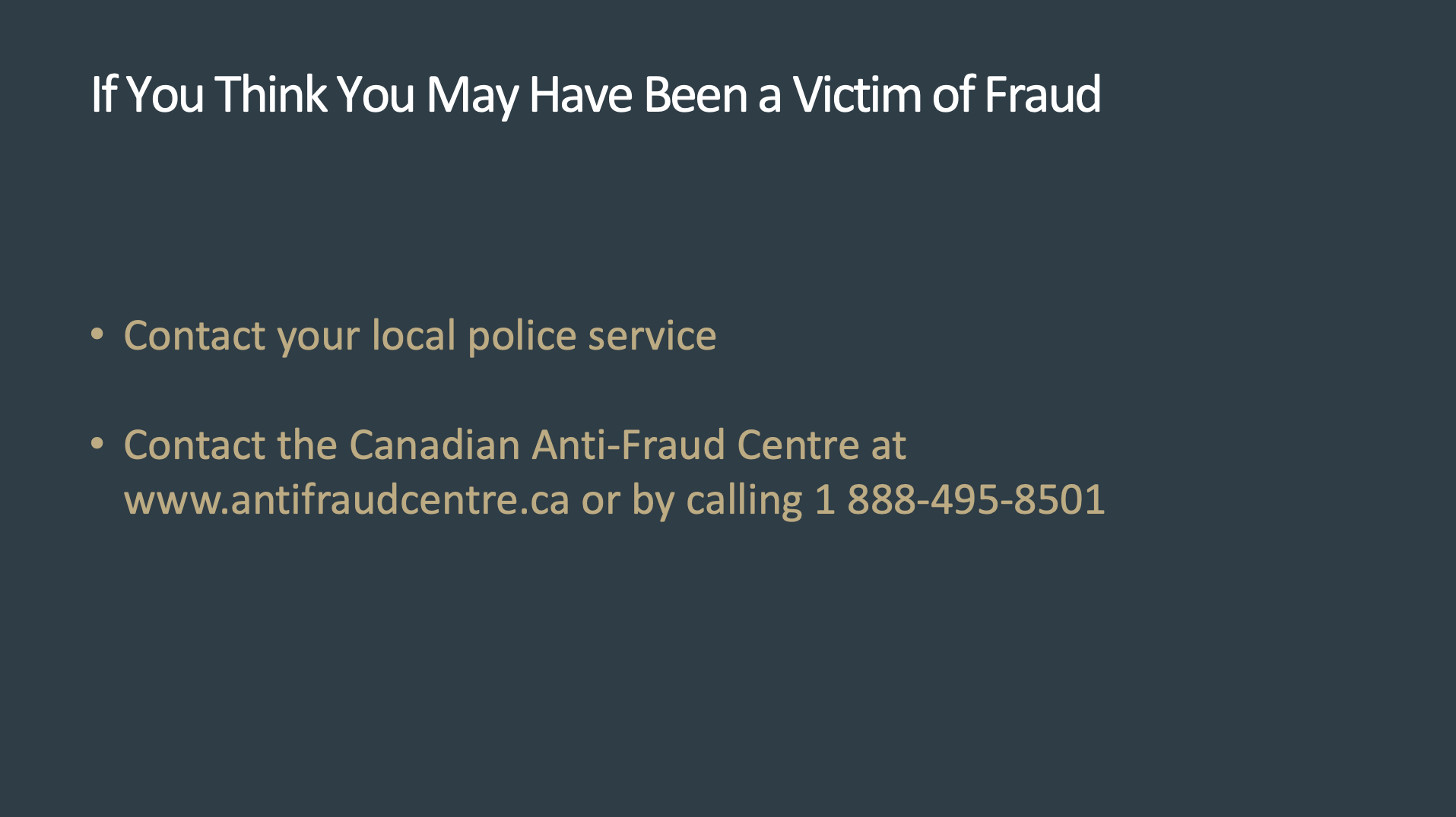 If you think you have been a victim of fraud
If you suspect you may be the victim of fraud, contact your local police service.
You can also ask for help from the Canadian Anti-Fraud Centre online or by calling 1‑888-495-8501.
We here at The Wong Group are committed to thoughtful and progressive solutions.
We are pleased to identify and bring best of breed financial planning expertise and advanced wealth solutions like Estate Planning, Insurance Planning, and Trust and Tax planning to you in order to identify and implement value-add strategies on behalf of our valued clients.
As your trusted strategic advisors, we are here to help protect your wealth so you can continue to enjoy your work-optional wealth.
---
If you'd like to schedule an appointment with me or my team, please contact us at 778 655 2410 or use the chat feature or contact form in the footer below.
I look forward to connecting with you again soon.
Sincerely,
Maili Wong, CFA, CFP, FEA
Senior Portfolio Manager
Executive Vice-President
If you have any questions about how this relates to you or your investment portfolio and financial plan, please give us a call at 778 655 2410 or email us at [email protected]